NES introduces new software and services solutions which improve
security and operational efficiency and reduce time-to-deploy for
Smart Grid solutions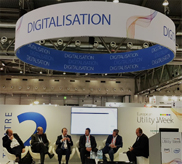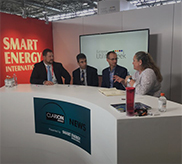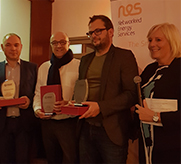 Mark Ossel, NES VP Partnerships & OSGP Board Member Discusses Standards & Interoperability in this Hub Session
Larry Colton, Director at NES & DLMS Board Member, speaks about the difference Smart Meter System Interoperability can make in this interview with Smart Energy International.
OSGP Smart Energy Awards recognize Smart Grid Innovations, Initiatives & Implementation
A fresh perspective on Smart Grid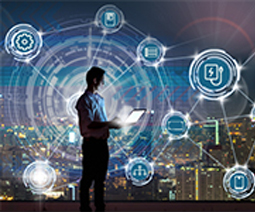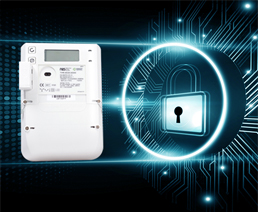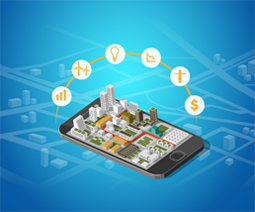 Managing the Smart Grid; Re-inventing the Wheel?
Smart Grid Cybersecurity: Planning for Chaos
Smart Grid, Smart Cities and the App Store
How can you craft a smart city infrastructure that will lead to ROI through improved reliability & reduced losses?

Marco Balke
NES Customer Support

Smart Metering Systems are vast, complex beasts! Everybody in the Industry knows this. And no matter how much time and effort you put into the design, development and testing of such a system, in the end, all complex systems have one thing in common: At some point, something totally unexpected will happen. This is usually something not very pleasant for those that administrate and operate the system.

While every administrator gains a good share of knowledge over time on how to deal with problems, each problem does occur for the first time at some point. This is typically when you need the assistance of a Support Help Desk. Proper support should be available over different channels (Email, Phone, Skype, Web Portal, etc.), providing easy visibility and tracking of reported incidents and the ability to provide fast and accurate answers.

But when it really matters, there is nothing more valuable than having a joint session with the system's technical experts, using technology like TeamViewer or WebEx, so Support and Admin can work together on the problem. The administrator can provide insights on the infrastructure, setup, configurations, etc., which allows Support to easily assess the situation and drill into the problem. This also enables the administrator to learn how to tackle such a problem, including what data is relevant and what path leads to a solution. This is partnership at its best: Combining the strengths of both parties to reach a common goal, resulting in both sides being wiser and the problem resolved.

At NES Support, we have an experienced team that has worked like this for many years now, ensuring that the installed systems work as expected and our customers are satisfied with the solution they have chosen.
Upcoming OSGP Sponsored Events
8th Smart Communications &
Technology Forum
Warsaw, Poland
Jan 21
Energy Intrusion Detection
Amsterdam, The Netherlands
Jan 29-31
ENEX 2019
Tokyo, Japan
Jan 30 - Feb 1
Africa Energy Indaba
Johannesburg, South Africa
Feb 19-20
Middle East Electricity
Dubai, UAE
Mar 5-7
Smart Grid Cyber Security
London, UK
Mar 20-21
Power & Energy Ethiopia 2019
Addis Ababa, Ethiopia
Mar 21-23
Power & Electricity World Africa 2019
Johannesburg, South Africa
Mar 26-27
SG Tech Europe
Amsterdam, The Netherlands
Mar 26-28