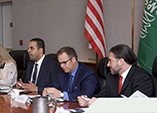 NES CEO attends discussion sessions with the Governor of the Saudi General Investment Authority, and provides information on how NES can play a role in helping the KSA bring smart cities to life.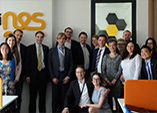 US Ambassador to Poland visits the NES office in Gdansk, Poland to learn more about NES and how the NES System is being utilized in Poland to help create smart grids and cities.

Experts from Swedish utility Vattenfall and global smart energy leaders Networked Energy Services (NES) and E-Smart Systems demonstrate how intelligent, local apps enable utilities to benefit from real-time, autonomous decision-making, where data can be shared across a variety of devices and platforms in a smart grid.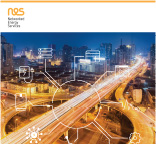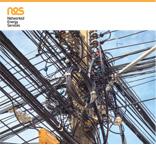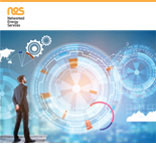 Smart city needs
smart grid
How to make smart grid work in the world's most challenging environments
Energy Applications Platform: Making Smart Grid Make Business Sense
Upcoming OSGP
Sponsored Events
African Utility Week
Cape Town, South Africa
May 15-17
Digital Utilities Europe
Amsterdam, The Netherlands
May 16-17
Power Electricity World Philippines
The Philippines
May 23-24
CIRED
Ljubljana, Slovenia
June 7-8
Measurements and diagnostics in electricity networks
Kołobrzeg, Poland
June 12-13
Electrify Europe 2018
Vienna, Austria
June 19-21
Electricity Loss Reduction & Theft Management
Singapore
July 2-5

Larry Colton
Director, Global
Business
Development
& Marketing
It is important to utilize open standards, which promote interoperability including interoperability with other meter manufacturers and other systems. This allows for flexibility, cost effectiveness, and future expandability in an effective manner. While Open Smart Grid Protocol (OSGP) supports true interoperability, this is not true for many protocols. So while complying to open standards is a basic condition, unfortunately, as many in the industry have learned, it is not sufficient to reach interoperability. Therefore I recommend that tenders should not mandate specific standards or specific technologies. This approach does not guarantee interoperability or a successful project. Instead, tenders should specify interoperability, functionality and performance. This will ensure success as well as encourage innovation in the marketplace. It is through innovation that vendors and providers will be able to create and offer utilities new applications and services that will support long term objectives, such as cost reductions, energy efficiency improvements and improved grid reliability.