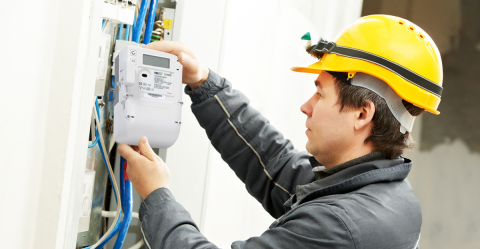 How Utilities can Overcome the Challenges of Smart Meter Communications?
Sep 01, 2020
With humans, it doesn't matter how smart you are, if you can't communicate. The same is true of smart meters. To play their role in the smart energy transition, they need to communicate. A common way to communicate is to use the power-lines themselves as a means of communication. This is called Power-line Communications or PLC. This has the advantage of not requiring a commercial communications service – the communication is effectively free. But, that brings its own challenges.
Imagine trying to communicate across a crowded room but only able to whisper and with other people's conversations getting in the way. The more noise in the room, the longer it will take for the recipient to get your message. If you can't get closer to the recipient, you might try a different language or changing your pitch to stand out. Smart meter communications over the power-lines can be a little like that.
In a sense, both options are available to smart meters – implementations of smart meter PLC communications centre on the use of BPSK or G3-PLC. Both can offer excellent performance when implemented in high quality hardware and as part of a grid communications optimization activity.
The trick is not to focus on the bit-rate when considering technologies. Instead, focus on the time taken to send information from the
smart meter
to the receiving head-end software. Most utilities deploying smart meters will focus on a number of KPIs describing this to evaluate performance of their smart grid.
NES has deployed some of the most reliable and securely
smart meters
deployments in the world over two decades. Using its high quality implementation of BPSK and G3-PLC, coupled with its expertise as in deploying PLC in noisy environments,
NES smart meter solutions
achieve KPIs the speak for themselves, with a typical benchmark of around 99.7% successful communications. To find out how NES BPSK and G3-PLC solutions are making sure that smart meters can communicate, visit
www.networkedenergy.com
.
Author:
Jon Wells - Vice President of Customer Solutions at NES