Join our awesome team to work hard, make a difference and succeed in a fast-paced environment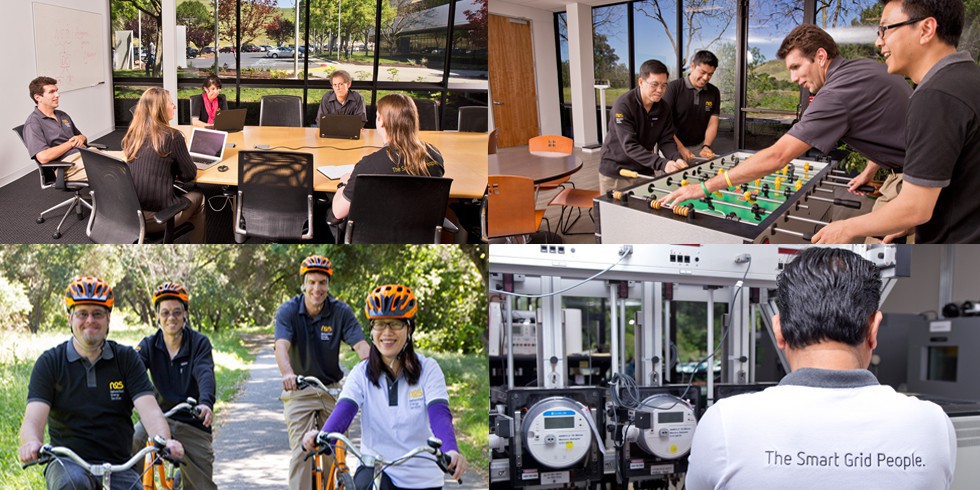 Do you want to help change the world? 

Networked Energy Services is helping to usher in a new era of safety, efficiency and reliability for electrical utilities all over the world. With some of the most talented minds in the industry, we are developing leading edge software, communications, and electrical grid sensing solutions to help utilities distribute electricity in innovative ways while incorporating renewable energy sources in an efficient and safe manner. We are also enabling end users to become active participants in energy conservation to help preserve our precious resources and promote green habits to help make the world a better place. We are able to achieve our vision through deep industry knowledge and experience, the pursuit of superior products, a passion for quality, and a healthy dose of light-hearted humor and fun.

We're growing and need your help to continue our great progress. Ask yourself if NES is a good fit for you.
You are energized by new technology, emerging markets, aggressive goals and challenging assignments.
You feel rewarded seeing products you helped design, build, and sell get deployed throughout the world.
You seek out and appreciate a team of intelligent, motivated and inspiring individuals across every discipline.
You enjoy working in a close knit team where professionalism, mutual respect, teamwork, discipline and commitment are kept in high regard.
You care about global issues and want to contribute to something meaningful for generations to come.
Make a difference in the world. Join NES and help us reign in a new era of energy management and conservation.

We're always interested in working with passionate and professional people. If you are interested in working with us,
please email us at hr@networkedenergy.com
International Career Opportunities
Job Title Location
AMI Solutions Manager Delhi NCR, India
We are recruiting for the vacancy of AMI Solution Manager.


EXPERIENCE
Design and development experience of Head End System (HES) / Smart Metering Applications in India for minimum of 5 years
Minimum 3 years experience in Power Distribution Industry
Minimum 2 year experience of Integrating HES with DLMS Smart Meters, on Cellular / RF-Mesh / NBiOT / PLC Network
Minimum 2 years experience of integrating HES with enterprise level Meter Data Management System and Utility Billing Systems
Good understanding of AMI communication module on Cellular / RF / NBioT / PLC Technologies and DLMS Data profiles as per Indian metering standards
Fluency in English
LOCALE
Delhi NCR, India


EDUCATION
B. E. / B. Tech / MCA


JOB DESCRIPTION / RESPONSIBILITIES
Coordinating with NES local partners and NES R&D Team for designing, developing, customization, testing , deployment and integration of AMI solutions of NES (Grid Ops, Grid Navigator, Grid Watch, Grid Analytics, Partner solution etc.)
Good understanding of REST APIs and Java Environment Applications
Holds sound understanding of overall HES solution architecture on On-Premise model and on Cloud environment etc.
Evaluating the tenders for the solution specifications and supporting the R&D team for any new version release
Providing the pre-sales support to Bidding team on NES India solution capabilities
Traveling within India as per company need
Regular MIS Circulation to Management
Providing handholding support to the Project Execution team about client and its requirements for won assignments
Ability to deal with the ambiguity associated with working in a fast paced and changing environment
Exceptional communication, problem solving and cross-group collaboration skills