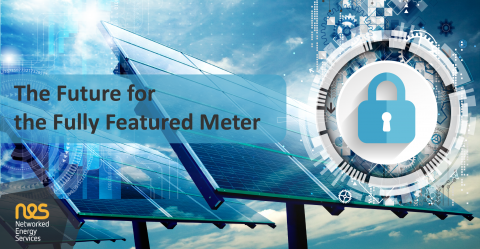 The Future for the Fully Featured Meter
Nov 09, 2021
NES is investing in its 5th generation of smart meter. Very few smart meter vendors can claim to be on their 5th generation. It is a reflection on NES's experience and maturity in the energy sector that it has benefited from the lessons learnt through the first two decades of smart meter deployment. The introduction of the 5th generation is at the perfect point when most DSOs are considering what their smart energy transition requires of their smart meters.
The NES Gen 5 meters continue to provide fully featured smart meters with multiple supply control, in-home connection, remote device connection and WAN connection options. In addition, all the innovative software and firmware extensions in remote load balancing, ticket-based access controls and comprehensive security have been continued into the Gen 5 meter. The Gen 5 meter is backwards compatible and will still co-exist with all the earlier deployed OSGP metering solutions.
Finally, the Gen 5 meter introduces both LTE-M and NB-IoT communications options which can be deployed in parallel and inter-operably with OSGP PLC deployments.
This provides a comprehensive solution which utilities can deploy now, with confidence that their technology investment will sustain them through the next one or two decades.
With all this capability at their disposal, utilities need to think carefully about what they want to achieve from their smart energy transition and the role of the smart meter within that. As always there is a trade-off between price and benefit. A study from the EU concerning the business case for smart meters makes interesting reading - Benchmarking Smart Metering Deployment in the EU-28 – this is recommended reading for anyone wanting to understand why and how DSOs in Europe are investing in their smart grid.
It exposes some interesting new dynamics:
The drivers for the business case are all around digitization to reduce losses, get ready for the introduction of EV, PV and micro-grids and ensure fair availability of energy to all
Whilst the smart meter is still a significant component of the smart meter program costing, is it now joined by IT and communications.
Two conclusions can be drawn:
It is essential that utilities procure smart meters which support all the digitization, communication and IT requirements which are developing; fully featured meters provide this foundational layer
The cost of the smart meter is no longer the driving concern – any utility wanting to really invest in the smart energy transition must recognize that investment across IT and communications will often have an impact on the TCO for the overall program.
The NES Gen 5 smart meter is an example of the types of truly smart meters that will enable the smart energy transition.
Author:
Jon Wells - Vice President of Customer Solutions at NES