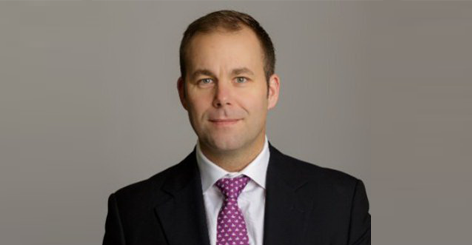 Outlook from Our CEO – Michael Anderson
Mar 27, 2018
As previously anticipated, 2018 will be another year of advancement of the smart grid and NES is excited to continue to share our innovation with our customers, partners and the overall industry community. NES is committed to furthering the success of smart grid initiatives and we look forward to joining together with you to deliver valuable results and measurable improvements in safety, reliability, and efficiency.

Innovation and Evolution
NES stepped into 2018 as being an important year for the evolution of smart grid solutions; the traditional business case for smart metering (the meter-to-cash process) has fuelled further development of smart meters to also function as advanced sensors in order to report essential grid health analytics and enable new applications to increase the return on AMI investments. These additional capabilities help fortify the foundation of smart grids to include the essential functionality needed for the future we all envisage. Now is the time when our customers are looking to this next exciting wave of innovation with a focus to verify the practical results only these innovations can deliver.

To support our customers in this evolution, NES continues to invest in its portfolio of offerings to provide utilities with business and operational insight into the performance of the low-voltage grid, allowing greater flexibility in communication with the most advanced metering infrastructure designed to improve manageability, health, and security of the distribution grid. We are extending the NES Patagonia Energy Application Platform (EAPTM) to provide utilities with the means to innovate in the market-place while enabling improvements in overall safety, reliability, and efficiency. Our commitment to providing our customers with the most secure smart grid foundation remains essential for the rest of 2018. Our commitment to customers and partners alike is to streamline the deployment of NES solutions and provide confidence that these implementations will operate securely with advanced protection to utilities' infrastructure, data, and customer sensitive information.

Making business decisions based on facts
We continue to be excited about last year's introduction of Patagonia Analytics solutions into the NES EAPTM product portfolio. These solutions will be important as our customers address the next wave of challenges and seek return on investment for their on-going investments in the smart grid. The NES Patagonia EAPTM leverages the distributed intelligence provided by our DCNs and meters, reliable and secure communications, and our HES to provide cost effective visibility of energy supply performance and characteristics in the low-voltage grid. This, in turn, can be exposed into your SCADA and other business decision making tools to help you: reduce technical and non-technical losses, reduce or defer infrastructure investment, operate more efficiently, and understand more about your customers' experience. These solutions are available for Gen 2, 3 and 4 smart meters, allowing our customers to develop new expanded roles for the NES meters they have deployed. These analytics solutions are complemented by substation monitoring capabilities, built into the DCN, to provide you with cost effective monitoring solutions for secondary transformers.

Protecting customer services and consumer information
NES security follows a risk-based approach that tackles the real exposures and risks arising from a fast-moving threat-landscape. NES goes beyond merely achieving compliance to standards, because standards are slow-moving compared to the innovation of cyber-criminals and cyber-terrorists. Security is not a "check-list", it is a continuous process.
Protection of our customers' information and service reliability remains a key focus for our security initiatives. As more information is used to make business decisions and automate processes, data integrity protection will become critical to our customers, and so security must protect operational and consumer information from tampering. NES Intrusion detection and response provides another mechanism to identify unauthorised access, limiting exposure to attacks and quickly locking out the attacker. Expert guidance is an important theme for NES as we continue to proactively conduct risk and vulnerability assessments based on our extensive experience of the changing threat landscape. Finally, with cyber-security regulations (such as GDPR) coming into effect in Q2 of 2018, we are offering our customers help in understanding how these regulations relate to their own obligations to comply.

Robust, reliable, flexible communications
To provide utilities with communications flexibility, we are rolling out our point-to-point (P2P) meter, introduced and demonstrated at EUW in October. This P2P 2G/3G meter provides connectivity over the mobile network, for those cases where PLC may not be the preferred solution, and integrates into the NES head-end system, so utilities can consolidate management of their meters with the existing PLC infrastructure. This reflects NES's commitment to make the communications with smart meters as reliable as possible and maintain our industry leading SLAs. The new P2P 2G/3G Smart Meter's capabilities include future proofing features such as over-the-air upgrades for modem and meter firmware, as well as a field swappable communication module design, allowing module replacements without interrupting electricity service to customers. The solution also supports unique system capabilities, such as SMS shoulder tap, quick system registration, and last gasp outage alarms that produce operational savings created by reduced installation costs and efficient data rate usage. Throughout 2018, we will continue to invest in R&D, with a goal to provide more innovation to the communication solutions offered by NES.

Through innovation in 2018, the smart grid can become truly smart
At NES, we believe that these portfolio developments add value to the investments our customers have made in NES smart grid solutions, and provide extended opportunities for our
customers to achieve enhanced return on that investment. We look forward to working with all of our customers and partners to identify how NES solutions can increase their revenues in 2018 and beyond, as well as help with the evolution and innovation towards a truly smart grid.
You might be interested in: