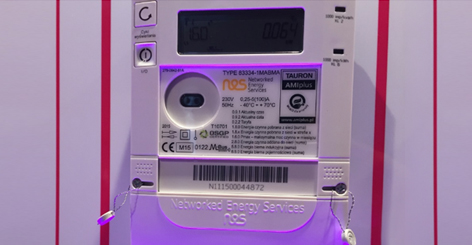 Smart Meters Allow Energy Savings, But What About Data Security ?
Sep 07, 2016
The XXVI Economic Forum in Krynica speaks not only about economic theory, but also about practical solutions that can be applied in our homes, such as smart electricity meters.
About how the so called smart metering of electric power consumption works, explains Mariusz Jurczyk, project manager for AMI Tauron Distribution.
 
- These meters are a new generation of electronics that allow the measurement of energy at an hourly rate. They help to build awareness of how to use electricity as efficiently as possible. They also provide a wealth of information to the distributor of energy on the work of the power grid - explains the guest of Polish Radio 24.
 
Remote control

Such devices are capable, says Mariusz Jurczyk, of controlling the power consumption of the public.

- The devices can also allow remote change of tariffs, along with remote enabling and disabling of the installation of a recipient depending on various external events. We can control it remotely - explains the expert.

Power consumption can be tracked on your phone or tablet

Smart meters also allow the tracking of energy consumption in our homes, such as the consumption of the washing machine and fridge, for example, on your mobile phone or tablet after installing the appropriate application.

- With this application, customers can see at what time their energy consumption was significant. This will make them consider that devices in the household are causing considerable energy consumption, and that there is a need to replace them with something more efficient - says Mariusz Jurczyk.

Collector visits are no longer needed

Smart meters allow for remote reading, so collector visits to the homes of customers are no longer necessary.

- We have a remote reading system, and on this basis we will charge our customers. We will certainly monitor the meters, their technical conditions, proper functioning and, once every few years, we will do auditing control and verification. - says Mariusz Jurczyk.

Not only smart meters, but the socket too

The guest of Polish Radio 24 added, in addition to smart meters, customers of Tauron may also equip their homes with smart sockets.

- It allows you to remotely disable a device that is plugged into such a socket, eg. a washing machine, a refrigerator, lights, a computer - explains the expert.

Tarrif Change

Such accurate control of electricity consumption also allows customers to reflect on the change in tariffs and thus look for additional savings.

- The application allows customers to see how the electricity bill would look in a different tariff - notes Mariusz Jurczyk.

If the client decides to change the tariff, the operator can apply this change remotely.

Working with OZE

Smart meters are also prepared to support renewable energy sources. They can be relied on to manage the excess electricity from prosumers network.
 
The data collected by smart meters, assures Mariusz Jurczyk, are safe, and communication between all elements of the smart grid is encrypted using the technology used in banking, for example.
 
Robert Lidke, awi
You might be interested in: