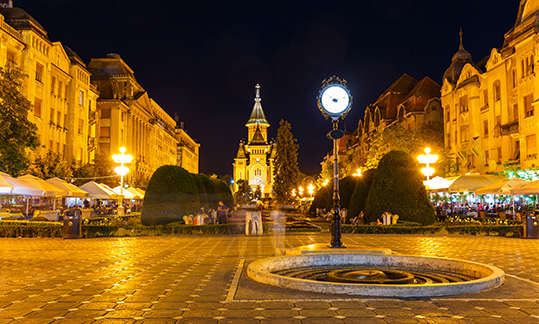 Project Overview
Electrica Group provides energy to 3.7M homes and businesses in Romania and is undertaking a significant programme to modernize the country's energy infrastructure as part of a smart energy transition. Smart grid will play a massive roll in this transition, but the key questions are "how?" What partners and technologies will drive the transition forwards? What are the business benefits which will drive the transition forwards?
The energy market in Romania is becoming more customer focused; part of this is through creating innovation within the smart grid – becoming a trend-setter rather than a follower.
Electrica needed to understand what technologies contribute and enable the long-term smart energy transition that is happening in Romania.
As part of this effort, Electrica chose to work with Adrem Engineering, a leading Romanian supplier of utility services and solutions, and Networked Energy Services (NES), a global smart grid solution provider with the industry's leading Energy Applications Platform (EAPTM).
Adrem Engineering, using NES smart meters, delivered smart metering pilots into two parts of Romania, Transilvania Nord and Muntenia Nord, deploying smart meters into urban and rural areas. This demonstrated what sophisticated smart meters based on the OSGP standard can achieve in Romania. Approximately 13,000 meters were deployed in these two regions since 2016. Using the OSGP standard, Adrem and NES demonstrated highly secure and reliable communications, achieving greater than 99.5% communications success, and offering additional visibility of the performance of the low-voltage grid and the service quality delivered to consumers.
Electrica sees this as proof that the right smart metering technology can provide the foundation for the innovation they want to bring, and at the same time, de-risk and focus their long-term plans. Electrica is continuing to grow the NES deployments. They have installed an additional 45,000 smart meters, and most recently decided to make an additional 32,000 smart meter investment as they continue to test the concepts with increased scale of deployment.
The Business Challenge
"Historically, the Romanian people have had pride in their energy industry", explains Ms. Livioara Sujdea, Electrica's Chief Distribution Officer. "However, in recent years, migration from Romania and the dominance of the IT sector has resulted in a skills shortage in the energy sector. The smart energy transition, with increased sophistication and technological innovation implemented in the low-voltage grid, will change that. However, to initiate the transition, the right skills needed now are in short supply."
Smart grid pilots are an excellent way to start building the skills and experience that will be required to rollout major transitional smart grid projects in the future.
The underlying challenge for Electrica has been to identify what type of smart grid, what kind of smart meter they require and who they can partner with to achieve the smart energy transition.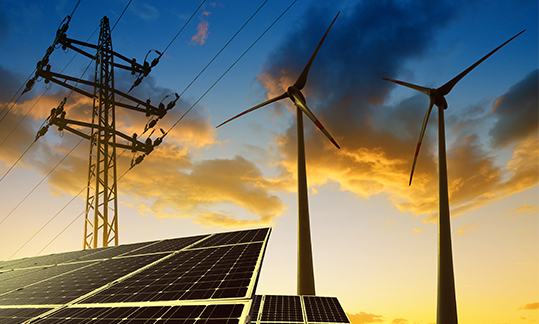 The fundamental technical consideration has been the communications to the smart meter – focusing on resilience, reliability and security. Getting this right provided the important foundation layer. Beyond this, Electrica needed to assess how smart meter sophistication and reliability would future-proof their investment against the evolving requirements of the market and the smart energy transition in Romania, which is expected to become significant in the future.
Electrica also needed to check their business case for smart meter deployment, which focused on a blend of traditional meter-to-cash, revenue protection and operational cost reductions, as well as an increased focus on the quality of supply to the consumer.
The key business challenge for Electrica was to identify the right smart grid solution to reinvigorate the interest of engineers and IT specialists in the energy sector and identify the right technology to deploy for the medium and long term.
In essence, the business challenge was to use initial projects to de-risk the smart grid deployment; prove the technologies and partnerships, prove the business case for the smart energy transition, whilst becoming a trend-setter in the Romanian energy sector.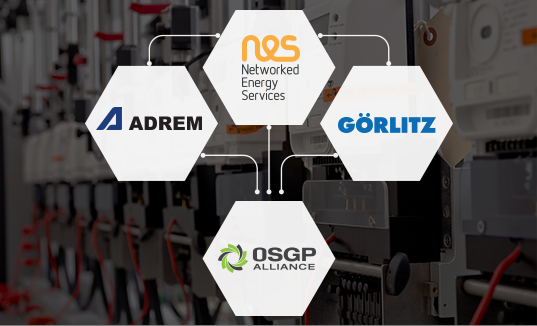 The Technology Challenge
Communications resilience, reliability and security were the key considerations, with an evaluation of metering solution sophistication to drive innovation beyond that foundation. Given the skills shortage, key objectives for the smart grid projects would be ease of deployment, simplicity of operations, automation and low-touch maintenance were also key objectives.
NES smart meters, using the OSGP standard, deployed by Adrem, Adrem's MDMS system based on GÖRLITZ IDspecto, and integration to Electrica's back-end systems, including SAP, were the foundations of the pilots. NES technology provided industry leading communications, security and power quality sensing solutions. IDSpecto serves as the data and process hub to reconcile all information provided by various applications and sources and process the information into data suitable before forwarding it to connected processes or systems.
Adrem's installation and back-end systems ensured that the meters are deployed reliably, and the information provided was presented to the end user for operations and engineering activities and also integrated into the meter-to-cash process. The availability of information to provide visibility of the low-voltage grid and improve operational, technical and business decisions was a key positive outcome.
GÖRLITZ IDSpecto's role was as the MDM for the platform. This capable platform offered multi-vendor and multi-technology metering data collection and management.
The technology challenge was to deploy significant pilots to test out how the smart meters performed in the field against these criteria for evaluation, and so de-risk the initial rollout of smart meters, and the wider rollout of smart meters across Electrica's customer base of 3.7M consumers. This would put Electrica a commanding position as a leader for the smart energy transition across the total Romanian consumer base of 9M subscribers.
The technical capabilities of the meters were also examined with a focus on the information they could provide on the quality of service and information, which could focus the attention of the organisation on technical and non-technical losses.
Business Outcomes and Result
The deployment of smart meters by NES and Adrem has shown us how technology can be practically applied to achieve business benefits for Electrica and its customers, as well as align to EU directives.
"With the insight from these pilots, together with outcomes of pilots elsewhere in the EU, Electrica can de-risk its investment in technology, and deliver the smart energy transition cross its customer base.", says Ms. Sujdea.
The NES OSGP smart meter solution, with Adrem's installation, systems and business integration has:
• Successfully deployed a total of 13.000 in these two regions between 2016- 2019.
• Initiated on-going deployments of an additional 77.000 meters.
• Achieved communications performance above 99.5% with full security layers enabled, based on the OSGP standard.
• Proven that in addition to the overall reduction of manual meter reads, additional benefits are available through reduced manual disconnection/connection and verification of correct installation.
• Established that the OSGP based NES smart meter installation and operations with its monitoring and automation features can be managed effectively with the existing skills-base, reducing dependency on staff.
• Shown how information from the NES smart meters can be used to identify tampering, abnormal consumption and other fraud, analyse and reduce technical losses, reduce operational costs, and achieve faster resolution for outages.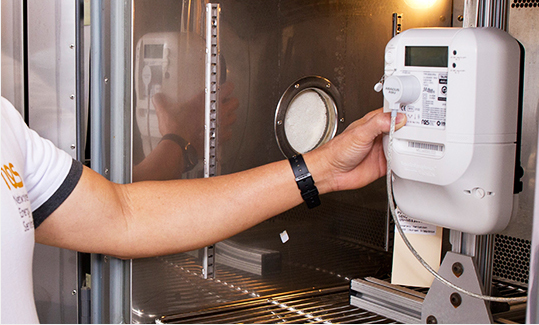 NES meters in the testing phase for the Electrica project
The smart metering solution is providing significant extra visibility of the service provided to consumers. The meters are providing detailed 15-minute load profile data. The Billing load profile includes forward and reverse consumption for residential consumers, and the 4 reactive quadrants for commercial and polyphase meters. In the Transilvania Nord project, the voltage load profile readings include minimum, RMS, and maximum voltage for each phase.
The outcomes of the pilot have enabled Electrica to test out their business case for their initial rollout and ensure that they can plan the introduction of new technology within the wider context of the corporate re-organisation and skills acquisition.
These two projects have played a significant role in de-risking the introduction of smart grid and smart metering into Romania, to achieve the Electrica's target of 1.3M meters deployed by 2029.
The Future
Communications and security, coupled with the flexibility, quality and sophistication of the smart meters deployed at the grid edge, are key to this.
"Electrica's vision for the smart grid is to become customer centric, data centric and prepare for the energy transition", explains Ms. Sujdea.
It is an exciting time for the energy industry in Romania. Corporate transformations, coupled with smart grid strategy evolution and new EU regulation, including the Clean Energy Package, will be challenging for DSOs in Romania. The introduction of smarter ICT based solutions into the energy industry, and especially the low-voltage grid and back-end systems, will create a reinvigorated industry where ICT skills are in demand, drive new skills demands into the sector, and make it easier for DSOs to recruit the staff who will drive the energy transition throughout Romania.
The smart meter deployments conducted by NES and Adrem for Electrica provide important insight as to the right technologies (PLC) and protocol (OSGP) to utilize for smart metering in Romania.
NES and Adrem
NES and Adrem have worked in partnership to deliver these initial projects for Electrica, and both are committed to supporting Electrica through its wider rollout of smart metering technology.
"Adrem has played a key role in delivering the NES solution to Electrica", says Mark Ossel, VP of Strategic Alliances and Partnerships. "As well as the technical skills to deploy and integrate NES solutions, Adrem has demonstrated how smart metering solutions can play a strategic role within Electrica's corporate transformation and Romania's energy transition".
"NES technology has been proven to offer the right levels of communications reliability, security and power sensing at the edge of the grid for Romania", says Andrei Berechet, Adrem's Development Director. "These projects with Electrica have confirmed that NES implementing its solution using the OSGP standard will align to Romania's long-term needs".

Two of the Adrem group's companies contributed to the successful completion of the pilot projects.

Adrem Engineering develops and implements comprehensive energy infrastructure solutions, from complex general contracting to in-house equipment development. The company's history began in 1999, when Adrem Invest entered the automation market by establishing the SCADA & Automation Division. What followed were 20 years of research, development and implementation of SCADA and process automation solutions. A key moment in the history of the division was the adaptation of its project portfolio to the concept of "Energy Efficiency through Technology" and introduction of Smart Metering and Smart Grid solutions to its portfolio. Since 2014 the division began operating as an independent company and has proven itself as one of the market leaders for Operational Technology, serving utilities in the electricity, gas, water & heating and transport electrification markets.
Adrem Invest provides services for utility networks, such as meter reading, management of electricity meter groups, electric infrastructure maintenance and power distribution network operation. Adrem Invest is currently the largest provider of metering management services in Romania, participating in nearly all smart metering pilot projects carried out in the country.

NES is a global smart energy leader in the worldwide transformation of the electricity grid into an energy control network, enabling utilities to provide their customers with a more efficient and reliable service, to protect their systems from current and emerging cybersecurity threats, and to offer innovative new services that enable active, intelligent use of energy. NES was formed as a result of the spinoff of Echelon Corporation's Grid Modernization Division in October 2014. NES is headquartered in the US with R&D centers located in Silicon Valley, North Dakota and Poland, and sales offices throughout the world. NES' smart grid technology is used in nearly 40 million smart meters and other smart end devices around the world. NES is a member of the OSGP Alliance, a global association of utilities and smart grid companies, which promotes the Open Smart Grid Protocol and cooperates to provide utilities greater value by enabling true, independently-certified, multi-vendor interoperability based upon open international specifications and standards. You can find out more information about NES, its Patagonia Energy Applications PlatformTM (including grid management software, distributed control nodes, and smart meters) and services at: www.networkedenergy.com.


GÖRLITZ AG is part of the GÖRLITZ Group that belongs to VIVAVIS, an internationally operating company. At its locations in Germany and abroad, they support about 400 customers – mostly from the energy sector – and give advice with regard to smart metering systems and smart grids.
GÖRLITZ AG focuses on providing solutions to automate processes required for metered data acquisition as well as qualification and communication. Thanks to this automation approach, their customers are able to, for example, configure smart meter gateways without being forced to enter every detail manually. Or they benefit from messages that are sent automatically providing information about all failed meter readings; a feature that makes searching extensive lists redundant. Many grid operators, meter operators, suppliers and independent service providers count on GÖRLITZ AG, because as reliable partner, they offer individual advice, deliver comprehensive solutions tailored to individual needs and help our customers being even more successful.